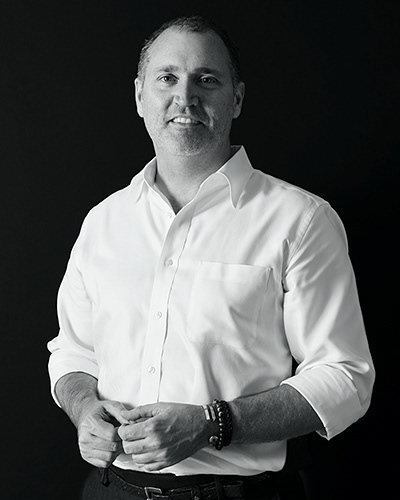 Daniel Richards has over 20 years of experience in the international design industry with projects spanning both Landscape Architecture and Interior Design. His office is recognized for producing work which has a clean, crisp aesthetic which represents the architecture and lifestyle of his clients. Daniel has successfully completed projects for clients including: Rupert Murdoch, Meila Rockefeller, Baz Luhrmann, and Sarah Jessica Parker. 
His sharp eye for detail and disciplined approach has resulted in refined and timeless spaces in Sydney, New York, L.A, London, and Paris, and his projects have been featured in Vogue Living, Belle, Garden Design, Connecticut Home & Gardens, New York Spaces, Where Guestbook New York, and Charles Vaivre's book - New York Rooftop Gardens.       
Currently, Daniel Richards Design has projects under construction in Manhattan, Sag Harbor, North Haven and Sydney. 
With the integration of Landscape & Interior Design disciplines the office of Daniel Richards Design is now expanding into Architecture and new build construction - offering his clients a seamless approach to all aspects of design.

Telephone

:  +1 917 445 7202
Sag Harbor Studio

(mailing address) 
200 East 16 Street – suite 6A 
Photography by James Ransom and Steve Freihon.